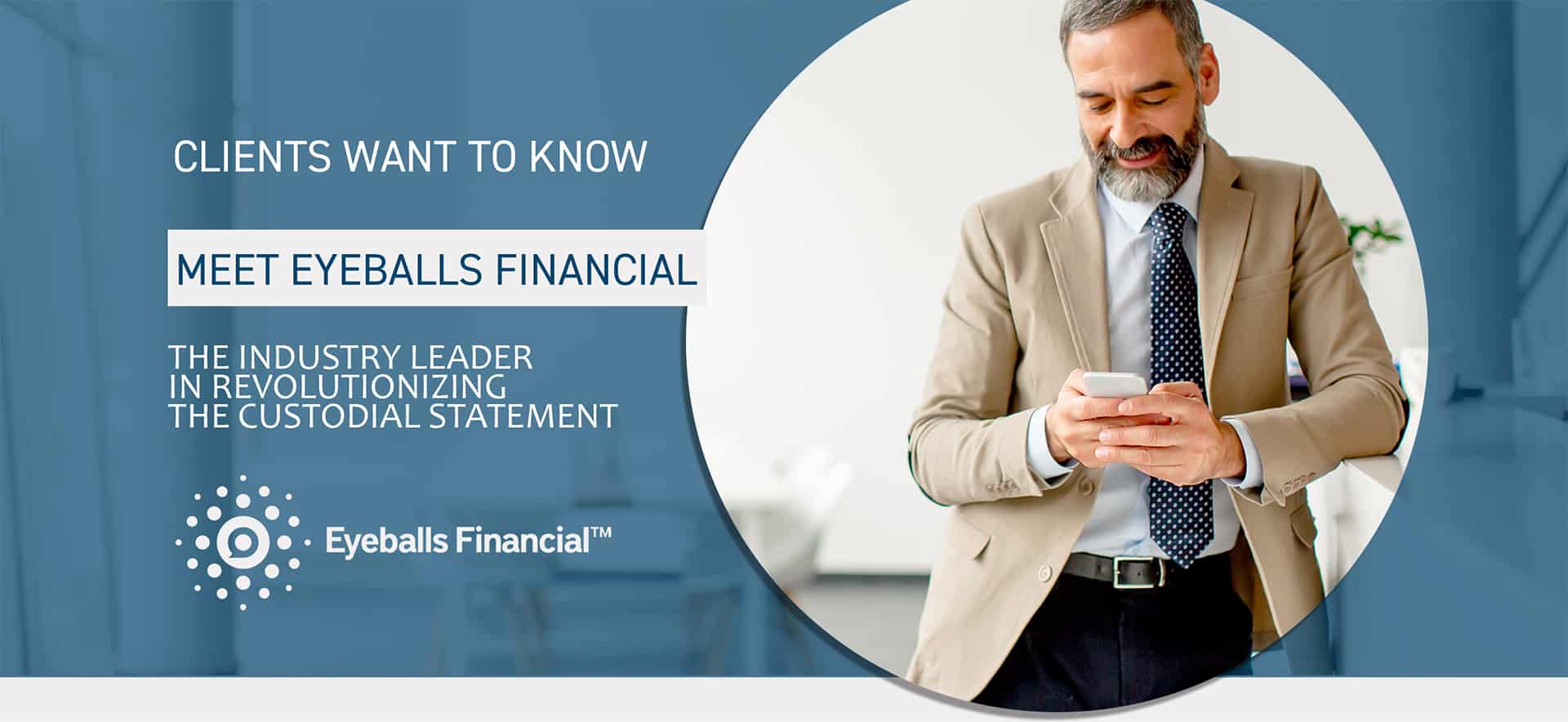 Eliminates cumbersome monthly paper and hard-to-read electronic statements.
A simple one-step process to retrieve portfolio information, anywhere and anytime.
Gives clients up-to-date, 24/7 investment information, while alerting you of their concerns.
Provides instant communication between you and your client.
Fulfills greater transparency, SEC Best Interest Regulations & FINRA Best Practices Regulations.
Listed on the FINRA Compliance Vendor Directory
Eyeballs is the only voice-activated financial app that delivers financial statement information with the tap of a finger or the sound of a voice.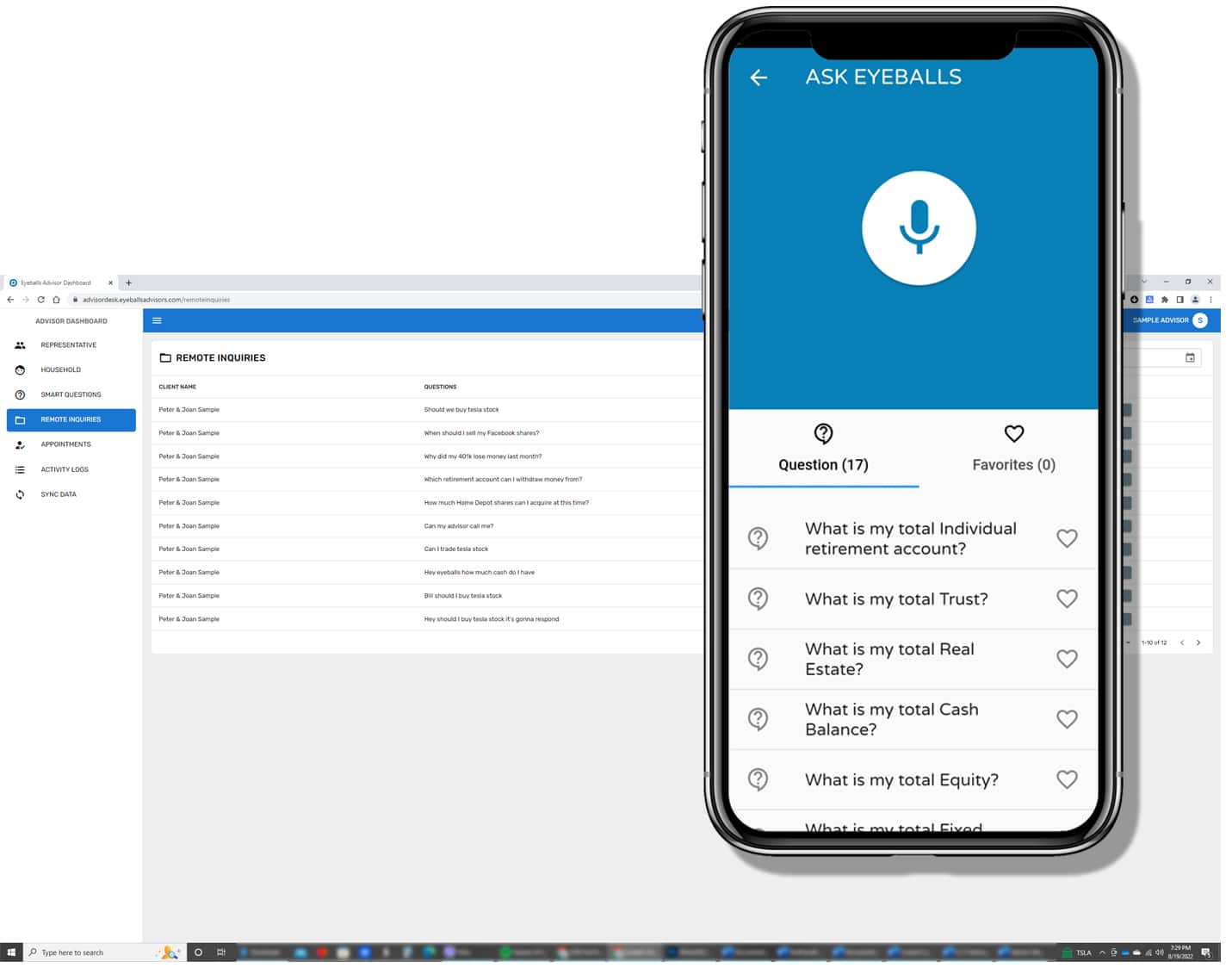 Schedule Your Eyeballs Demo Today